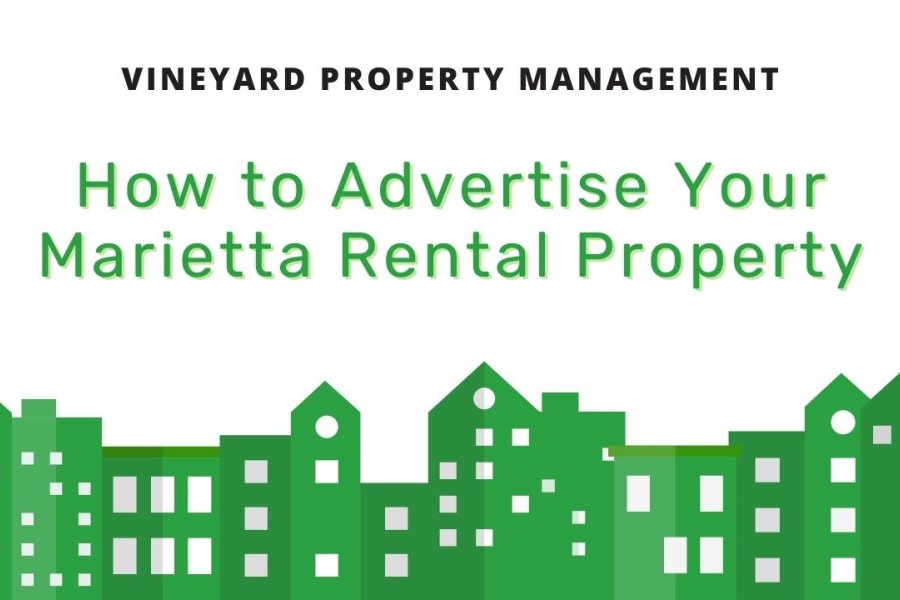 All successful landlords have one thing in common – they enjoy low vacancy rates! Low vacancy rates mean you can keep more of your profits as you've got fewer costs to worry about.
The best way to enjoy high occupancy rates for your Marietta rental property is to have a proper advertising strategy. A great advertising strategy will ensure your property is seen by a large prospective tenant pool. In turn, this will improve your chances of landing the right tenant.
And then guess what? The right tenant will benefit your Marietta rental investment in more ways than one. Including, caring for your investment, paying rent on time, and adhering to the terms of the lease agreement.
In today's post, we'll give you 4 proven tips on successfully advertising your Marietta rental property.
1. Take great pictures
The expression – a picture is worth a thousand words – couldn't be more befitting. Great pictures will be able to attract the eyes, minds, and hearts of prospective tenants. Also, quality pictures will help you convey more information than you could have possibly done with words.
Study after study shows the effectiveness of real estate photography. Virtual tours work great, too. However, the key is to ensure that the outcome is of high quality. Low-quality pictures will only yield equally undesirable results just like listings without photos would.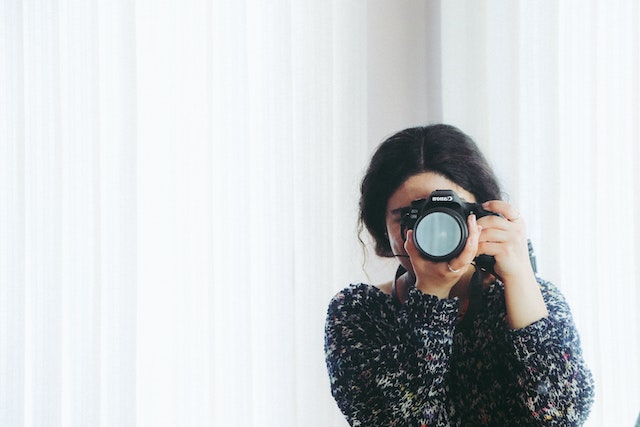 The following are some tips to help you take great photos for your rental listing.
• Stage and prep your home. In other words, make your Marietta rental property look its best. You could achieve this in multiple ways. Including, getting rid of trash and debris, thoroughly cleaning your home, and taking out all personal items.
Doing this will help a prospective tenant envision themselves living on the property.
• Focus on the lighting. Lighting will certainly have an impact on the quality of the photos you take. For the best results, take the photos during the day when the weather is sunny and the sky isn't cloudy.
Only turn to artificial lights when the weather is bleak and gloomy. Proper lighting will give your photos the clarity and crispiness prospective tenants are looking for for an informed decision.
• Get the angles right. Take the photos from the corner of a room which provides the widest vantage. Also, remember to take natural, appealing shots by not standing too high or too low.
• Have a shot list. Know what rooms you're going to capture to stay organized. Important areas to include in your shot list include every bedroom, every bathroom, kitchen, dining areas, and the living room.
It goes without saying that you should work with a great camera. This, however, doesn't mean you need to break an arm to buy one. Just make sure you get one that provides a resolution of at least 72 pixels. Most smartphones will do.
2. Write a great ad copy
The next step in the marketing process is matching those quality photos with a proper description. For best results, the ad copy needs to be accurate, engaging, and interesting to keep a prospective tenant glued.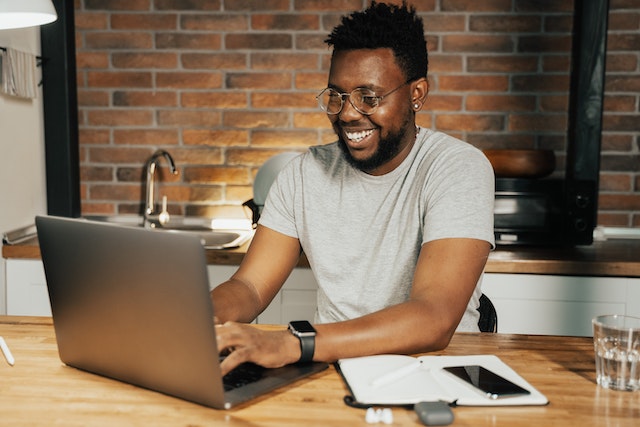 The copy is what will help you tie the entire story together to allow the prospect to make an informed decision. A rental ad copy is composed of two sections: the headline and the summary section. You need to optimize these two sections for great results.
The headline is just that – the first thing that someone will see when viewing a listing. A great headline will attract the attention of a reader and encourage them to click through the listing.
When writing the headline of a rental property, make sure to include the following important details.
• Rental price
• Number of bedrooms and bathrooms
• Type of rental property you're renting out
• Location of the rental property
• A great selling point
An example would be something like: $1,749 1-Bedroom Apartment in Smyrna Heights near Centennial Olympic Park. This ensures that a prospective tenant has all the relevant information to make an informed decision.
The summary description is the other section of an ad copy. This will allow you to finish telling the story and ties the headline to the photos. An engaging summary description helps prospective tenants visualize themselves living on the property.
Use the section to let a prospective tenant know of important information about the property such as:
• Unique features the property has
• The amenities the property comes with
• A map of the neighborhood
• Information regarding your pet policy or other restrictions
• What utilities the property comes with
3. Distribute the ad
Having a stunning listing alone isn't enough. For the ad to be effective, you need to distribute it to a large group of prospective tenants. Know where your target group will be looking and make your rental listing available there.
Top sites where prospective tenants search for new homes include Redfin, HotPads, Zillow, and Zumper. Other avenues to use to distribute your ad include social media, bulletin boards, and posters.
Once you're done with the listing, constantly keep an eye on the performance of the ad. If it is underperforming, make the necessary updates and keep monitoring its performance. At that point, you may want to hire the services of a professional property manager.
4. Hire a property manager
Do you find the advertising of your Marietta rental property daunting? A good property manager can help. They can help you craft a proper rental ad that appeals to a large prospective pool of tenants.
In addition, they can help you in other areas as well. Such as screening prospective tenants, collecting rent, maintaining the unit, and inspecting your rental property.
Bottom Line
This is how you advertise your Marietta rental property successfully. If you find it daunting, however, hiring Vineyard Property Management can help.
We are a quality property management company that has been serving property owners in Cobb and Cherokee Counties for years. We can help handle all the day-to-day operations of your rental property. Get in touch to learn more!